You guys rock and we think you are the best! This section to dedicated to spotlighting our wonderful Volunteers.
To our volunteers, If you have a volunteer(s) at your congregation who help with Family Promise and would like to show them off please contact us.
Thanks to StaffSource for their volunteer day with Family Promise building obstacles for Obsmonge! Go to www.obsmonge.com and sign up to participate or volunteer today!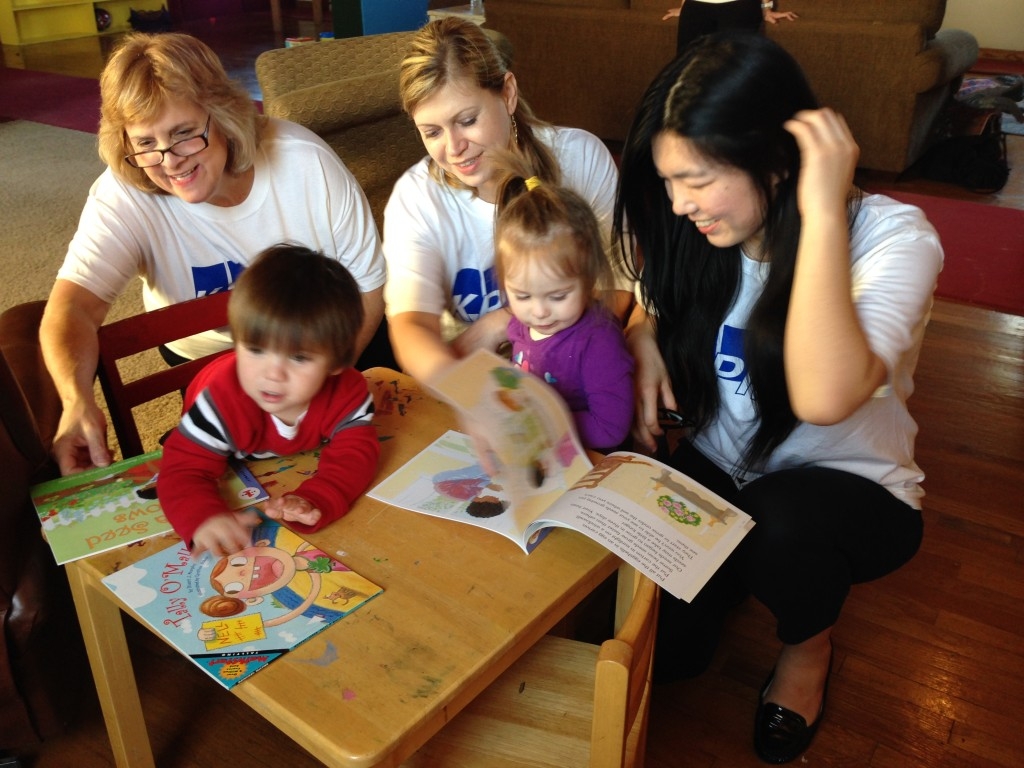 Over the holidays a team from KPMG came to Family Promise with a mission – to provide books for our children to read and to take with them to their new homes. This wonderful group built a bookshelf, filled it with books and read to the kids. In conjunction with First Books, a national nonprofit dedicated to child literacy, KPMG helped open they eyes of our children to the joys of books. Each was able to pick a favorite to call his own. KPMG's gift keeps on giving. Family Promise also received a grant to purchase additional books. After consultation with our current guests age 3 to 12 we just ordered over 100 additional books including Ramona, Junie B Jones, The BoxCar Kids Mysteries and Tails of a Fourth Grade Nothing. These titles will bring back memories for most of us! Now each child will take home books for their new room and with them the joys of reading.
Lily decided to do something special for her birthday. Rather than receiving gifts she gathered art supplies for the children at Family Promise. She made individual art kits with pens, pencils , colors and paper. She gathered construction paper, glue and scissors for arts and crafts. Then, thoughtfully grouped them adding cups to hold supplies while one is working. When I asked Lily why she wanted to bring art supplies, she said "some people have difficulty expressing themselves speaking or writing but everyone likes to draw." At our beautiful new day center we have cabinets where these supplies are kept for use by our families. This weekend art happened! When we returned to the office there were Christmas wreaths made from the hand prints of each child! I think Lily would be delighted to see them and know the joy she brought to those in the house.